An apparatus to extend the shelf life of food products AVERS- Vacu-Fresh
All rights for Phototherapeutic and Physiotheurapeutic products "Doctor Svet", "Avers Shower", "Avers Light", "Avers-SUN", "AVERS-Freshguard", "AVERS-STREAM" are reserved trademarks for "JSC Avers".


This apparatus is intended to extend the shelf life of food products without frosting and losing useful properties and tastes; it is for household use and commercial application, with/without freezers, for the purpose to extend the shelf life of food products in vacuum by using monochromatic emitters of visible-light spectrum.

The apparatus looks like a container with an empty two-layered body providing thermal insulation and vacuum with using the monochromatic emitters of visible-light spectrum. Such a method of combining vacuum and monochromatic emitters of visible-light spectrum allows to extend shelf-life by a factor of 5 to 20 with/without freezers, in common residential places and during long trips where electrical power may be inaccessible.

The apparatus functioning is based on bactericide property of visible light spectrum not damaging cells, which keeps quality of meat, fish and milk products with no change by decelerating all the fermentation processes in vacuum.

Applications:

- agriculture;
- trade and transport networks;
- household use.
Products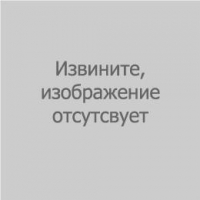 Good for every day use and treatment of cardio-vascular diseases (Ischemic diseases, arterial deficiency of the lower extremity and diseases causing thickening of the blood) also Orthopedic diseases (Osteochondrosis and Arterial Arthritis of joints).
more...
Latest News
URGENTLY! REMEDY FOR COVID-19 FOUND!
more...
The "AVERS" research and production company has prepared for publication a new Manual for teachers of higher educational institutions and specialists in the field of medicine, biochemistry and biology - "THE EFFECT OF OXYGEN INSUFFICIENCY ON ANIMAL BODY"
more...
During 2020, all efforts of JSC "Avers" will be dedicated primarily towards the testing of the following types of produce: phototherapeutic devices, physiotherapeutic devices, medical, veterinary and home appliance technologies.
more...