About us
All rights for Phototherapeutic and Physiotheurapeutic products "Doctor Svet", "Avers Shower", "Avers Light", "Avers-SUN", "AVERS-Freshguard", "AVERS-STREAM" are reserved trademarks for "JSC Avers".




JVC Avers was created on the basis of the "Onix" Trust in 2002. Avers workforce is a collection of scientists with high qualifications which allows goals to be achieved much quicker with very productive results. The community of the company carries out scientific research in the fields of physiotherapeutic devices of the new generation which are based on a monochromatic emitters of set wavelength based on the visible sunlight spectrum. They do not have any negative side effects like the commonly know laser treatment. Several devices have already gone out on the market, like physiotherapeutic devices for treating very young infants that goes by the name "Doctor Light" and in principle for the ease of use is a dummy with a built in monochromatic emitter. Also another product that has pass all clinical testing is the "Avers Shower" which incases qualities of a shower, and monochrome blue emitters with a wavelength of 450nm and the jet of water works as the light conductor. Also, "Avers Sun" and "Avers Light" have passed their clinical and medical testing and have all the necessary documents and registration in order. Phototherapeutic device "Avers Light" is used for prophylaxis and otorhinolaryngological disorders and diseases, gynecological and urological cases for treatments both in sanitariums and at home. It is also very small in size and therefore easy to carry around and can be a good way of protecting yourself against viral infection including flu. The bio-lamp "Avers Sun" is also used for prophylaxis and for treatment of cardio-vascular diseases, dysfunctional blood circulation especially on the microcirculation level, chronic bronchitis and asthma, ulcer and irritation formations in the intestinal area and small intestines.

At the moment, all above mentioned products are manufactured on a large scale production. Using the products in sanitariums and medical centers will give the best results and will protect against infections and diseases which would not only an increased economical effect on a center but also on a larger scale of town, city and even country. The products do not have any side effects and therefore treatment is cheaper than stationary treatment.

Also, the Devices themselves do not have any analogical devices in the world as yet. Use of the physiotherapeutic products in treatment of cardio-vascular diseases, blood diseases, chronic arthrosclerosis of the lower extremities, viral infections and skin problems, all without the use of standard medications and drugs are all patented methods of treatment.

Also the company has developed several types of protection materials based on natural basalt compounds that are in technology and construction materials which, in turn, are used in aircrafts. On the basis of using natural basalt, a number of methods in making materials, were discovered for use on any type of container. Any container of wood or plastic can be substituted for one of the materials to carry fragile objects and it will become more reliable as it is not flammable, easy to utilize, and is much tougher and the storage time is unlimited. Weight wise, it is only 3-5% heavier than the same size wooden crate. Creating it would use the method of cold press, and benefits are incommensurable. Plastics cannot be utilized at all. Also a type of thermoresistant lightweight coating has been developed on silicon foam and foam elastomers basis. Works on creating thermoresistant coating with nanotechnology for thin-walled products at the moment is at its completion stage. The coating can withstand extreme conditions (temperature of up to 4500°K, high pressure, aggressive environment and weathering effects.)

Methods for production of metal acetylacetonates (V-Ni) and acetylacetonates of the refractory metal IV group (Ti-Hf) have also been developed and patented. At the moment our company is the only producer of the Manganese (III) Acetylacetonate. Work on development methods, of supermagnetic materials that have the ability to distort any radio waves of millimeter to a meter diameter, have been complete. This means that the material has the ability to make radio waves go around the object without absorbing the signal.

Research and development of low-tonnage of chemical manufacturing of rare types of organic and metal-organic compound with the use of home products is also available.

At this time, disinfecting tissues of a new generation have been developed for disinfection of spore and non-spore based microbes and viruses. Using the product can help prevent viral epidemic outbreaks.

On the basics of using the monochromatic emitters of the visible light specter, another product has been developed and patented. This is a method for cattle growing and meat farms. The method will allow, without a change in the diet or increase of feed, get daily increase of growth to over 800g per day extra weight and up to 26kg – monthly. And all of the results are without the need for any additives. In the same fields, a research is underway to remove stress from the cattle during transportation to meat factories. This would have a very positive effect on the taste of the meat and meat products.
Products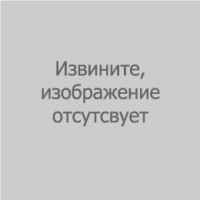 This devise is intended for complete disinfection of toothbrush bristles after use for hygienic purposes by human beings through simultaneous ultraviolet and blue light spectra effect.
more...
Latest News
URGENTLY! REMEDY FOR COVID-19 FOUND!
more...
The "AVERS" research and production company has prepared for publication a new Manual for teachers of higher educational institutions and specialists in the field of medicine, biochemistry and biology - "THE EFFECT OF OXYGEN INSUFFICIENCY ON ANIMAL BODY"
more...
During 2020, all efforts of JSC "Avers" will be dedicated primarily towards the testing of the following types of produce: phototherapeutic devices, physiotherapeutic devices, medical, veterinary and home appliance technologies.
more...
Good news for parents of kids below age of 4 : LED dummy "Doctor Light" for prophylaxix and treatment of respiratory viral infections now is available in Farmacy chain "36,6"
more...
Phototherapeutic and physiotherapeutic devices of the generation that JSC "Avers" is developing on the base on a monochromatic emitter that produces no side effects when compared to laser treatment
more...
JSC "Avers" began a small-scale production of industrial organic compounds from local raw materials
more...