Physiotherapeutic apparatus for hydromassage and light effect AVERS – Shower – Rainbow
All rights for Phototherapeutic and Physiotheurapeutic products "Doctor Svet", "Avers Shower", "Avers Light", "Avers-SUN", "AVERS-Freshguard", "AVERS-STREAM" are reserved trademarks for "JSC Avers".


This apparatus is intended for prophylactics and treatment of cardiovascular diseases (ischemia, chronic arterial disorder, osteoporosis and osteomalacia, diseases accompanied with increased blood viscosity, diabetes mellitus), metabolism-related diseases (hyperlipodemia, obesity, cellulite), and also locomotor system diseases (osteochondrosis, arthrosis, arthritis).

The apparatus looks like a common shower header with built-in monochromatic emitters of blue spectrum and also monochromatic emitters of violet, blue, green, yellow, orange and red spectra working at the same time or in various configurations; for example: blue – green and red. Electrical power is fed from a small built-in power supply unit driven by water flow in shower header and producing 4.5 V. The header may be installed in any shower room with no additional units needed.

The functioning is based on visible spectrum of solar light having effect on human's vital cells, blood, lymph, muscular tissue and bodies and internal secretion glands. In the devise, phototherapy and hydrotherapy are combined, which enhances the efficacy significantly.

As far as therapeutic and prophylactic effects are concerned, this device is able to replace a city polyclinic with its medical staff and all of medicaments.

Applications:

- in medical institutions;
- in sanatoriums and resorts;
- in organized children's collectives (kindergartens, nursery, schools);
- in rehabilitation centers;
- in beauty saloons;
- in households.
Products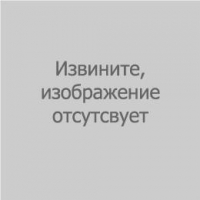 Good for every day use and treatment of cardio-vascular diseases (Ischemic diseases, arterial deficiency of the lower extremity and diseases causing thickening of the blood) also Orthopedic diseases (Osteochondrosis and Arterial Arthritis of joints).
more...
Latest News
URGENTLY! REMEDY FOR COVID-19 FOUND!
more...
The "AVERS" research and production company has prepared for publication a new Manual for teachers of higher educational institutions and specialists in the field of medicine, biochemistry and biology - "THE EFFECT OF OXYGEN INSUFFICIENCY ON ANIMAL BODY"
more...
During 2020, all efforts of JSC "Avers" will be dedicated primarily towards the testing of the following types of produce: phototherapeutic devices, physiotherapeutic devices, medical, veterinary and home appliance technologies.
more...