Car air washer AVERS – Helfi – Air
All rights for Phototherapeutic and Physiotheurapeutic products "Doctor Svet", "Avers Shower", "Avers Light", "Avers-SUN", "AVERS-Freshguard", "AVERS-STREAM" are reserved trademarks for "JSC Avers".


This device is intended for air filtering inside the cars and also for degassing and disinfecting, for the purpose to protect driver against noxious effect of pathogenic viruses and carcinogenic substances and fumes of various origination, including tobacco and industrial fumes.

The device is made in a plastic body; it may be modified depending on the car passenger compartment volume. The device is shockproof; it is fed from car lighter socket, fastened to the car instrumentation board by means of cellular rubber in its lower side.

The functioning is based on filtering the passenger compartment air by means of carbon and chemosorption filters and also by having effect on air mixture in internal cavities of the device by means of infrared and ultraviolet light spectrum damaging membranes and internal structures of pathogenic microorganisms. The filters of the device are replaceable cartridges.

Applications:

- in cars of any makes and models.
Products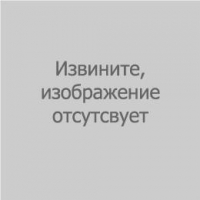 Good for every day use and treatment of cardio-vascular diseases (Ischemic diseases, arterial deficiency of the lower extremity and diseases causing thickening of the blood) also Orthopedic diseases (Osteochondrosis and Arterial Arthritis of joints).
more...
Latest News
URGENTLY! REMEDY FOR COVID-19 FOUND!
more...
The "AVERS" research and production company has prepared for publication a new Manual for teachers of higher educational institutions and specialists in the field of medicine, biochemistry and biology - "THE EFFECT OF OXYGEN INSUFFICIENCY ON ANIMAL BODY"
more...
During 2020, all efforts of JSC "Avers" will be dedicated primarily towards the testing of the following types of produce: phototherapeutic devices, physiotherapeutic devices, medical, veterinary and home appliance technologies.
more...