Refractory Metal Anhydrous Acetylacetonates Production Method
All rights for Phototherapeutic and Physiotheurapeutic products "Doctor Svet", "Avers Shower", "Avers Light", "Avers-SUN", "AVERS-Freshguard", "AVERS-STREAM" are reserved trademarks for "JSC Avers".


The invention deals with production of anhydrous, high-purity acetylacetonates of refractory metals used as precursors for development of oxide and carbide films and coatings in CVD processes during the production of thermo- and erosion-resistant composite materials, as well as used in preparative chemistry, radio electronics, machine industry, atomic power engineering, aircraft industry, rocket production and other spheres.
Products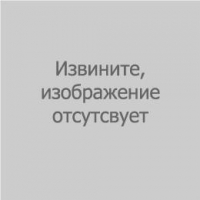 A matrix with monochromic visible-light spectrum emitters for computer mouse "AVERS-Stream", Specification 6342-001-58668926-2011
more...
Latest News
The "AVERS" research and production company has prepared for publication a new Manual for teachers of higher educational institutions and specialists in the field of medicine, biochemistry and biology - "THE EFFECT OF OXYGEN INSUFFICIENCY ON ANIMAL BODY"
more...
During 2020, all efforts of JSC "Avers" will be dedicated primarily towards the testing of the following types of produce: phototherapeutic devices, physiotherapeutic devices, medical, veterinary and home appliance technologies.
more...
Good news for parents of kids below age of 4 : LED dummy "Doctor Light" for prophylaxix and treatment of respiratory viral infections now is available in Farmacy chain "36,6"
more...