Home / Development prospectus / Patent for design No. 92040 "A combination of light-emitting pedestal and magnetic element intended for activation (the device as a whole) and light-emitting pedestal (an independent part of the device)"

Useful model patent No. 149956 "A light-emitting pedestal to be placed on the bottom of transparent vessel "AVERS-SPEKTR"
Patent for design No. 92040 "A combination of light-emitting pedestal and magnetic element intended for activation (the device as a whole) and light-emitting pedestal (an independent part of the device)"

Useful model patent No. 149956 "A light-emitting pedestal to be placed on the bottom of transparent vessel "AVERS-SPEKTR"
All rights for Phototherapeutic and Physiotheurapeutic products "Doctor Svet", "Avers Shower", "Avers Light", "Avers-SUN", "AVERS-Freshguard", "AVERS-STREAM" are reserved trademarks for "JSC Avers".




Patent for design No. 92040 "A combination of light-emitting pedestal and magnetic element intended for activation (the device as a whole) and light-emitting pedestal (an independent part of the device)"

Useful model patent No. 149956 "A light-emitting pedestal to be placed on the bottom of transparent vessel "AVERS-SPEKTR"

The design and the useful model belong both to food industry and may be used as a pedestal to a vessel containing alcoholic products or non-alcoholic products. These patents are both the continuation of useful model patents No's 62107, 62108 and 62109 of 2006 where the methods of making carbonated vodka and a special vessel for it with visible-light spectrum emitters and certain illumination time were patented.

Patents No's 92040 and 149956 describe the devices for illumination of liquids in various vessels to be used for all kinds of alcoholic and non-alcoholic beverages (carbonated and noncarbonated beverages).

The elaborated pedestal may be used on vessels of various volumes and forms (for example, bottle, glass, shot glass) containing various beverages such as:
carbonated vodka and ordinary vodka;
carbonated vines and ordinary vines including champagne;
fermented or distilled or blended alcoholic beverage;
carbonated beverage;
mineral or potable waters;
juices or nectars;
cold tea;
energy drinks.
An example of positive effect of visible-light spectrum on liquids may be derived from studies of carbonated luminous vodka. Carbonated luminous vodka is intended for drinking in minimum quantities by persons aged 21 or older; the effect of drinking this vodka is 1 to 4 as compared with ordinary vodka; it enables to reduce the consumption of ardent spirits and reduce alcohol dependence. This kind of vodka does not create alcohol withdrawal syndrome, i.e. the vodka illumination plays a dual role. Bright illumination causes the increased production of endorphins in human body and gives the impression of special event, light consumed by the combination of water, spirit and carbon dioxide activates it quickly, which increases the rate of its absorption by the blood vessel walls, and it is metabolized (digested) quickly in the human body not producing allergenic or toxic effects as the consumption of pure alcohol evaluated as the ratio of ethyl alcohol quantity (mg) to human body weight (kg) is reduced by a factor of 4 or 5 with the same drunkenness effect as ordinary vodka produces when drunk in a lot more quantity. Drunkenness effect becomes faster and stronger due to carbon dioxide. The latter is withdrawn from the organism through the respiratory organs.
http://www.aversnpk.ru/products/avers-salut/
Similarly, the visible light spectrum activates ferments, salts and other active substances in liquids, which contributes in fast and complete digestion of them by the human body.
Field of application:
Products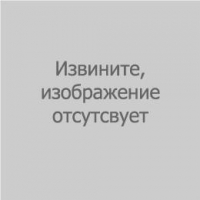 Good for every day use and treatment of cardio-vascular diseases (Ischemic diseases, arterial deficiency of the lower extremity and diseases causing thickening of the blood) also Orthopedic diseases (Osteochondrosis and Arterial Arthritis of joints).
more...
Latest News
URGENTLY! REMEDY FOR COVID-19 FOUND!
more...
The "AVERS" research and production company has prepared for publication a new Manual for teachers of higher educational institutions and specialists in the field of medicine, biochemistry and biology - "THE EFFECT OF OXYGEN INSUFFICIENCY ON ANIMAL BODY"
more...
During 2020, all efforts of JSC "Avers" will be dedicated primarily towards the testing of the following types of produce: phototherapeutic devices, physiotherapeutic devices, medical, veterinary and home appliance technologies.
more...