Light emitting bath tub for treatment of chronic arterial deficiency of the lower extremities.
All rights for Phototherapeutic and Physiotheurapeutic products "Doctor Svet", "Avers Shower", "Avers Light", "Avers-SUN", "AVERS-Freshguard", "AVERS-STREAM" are reserved trademarks for "JSC Avers".




The foot bath, meant for treatment of vascular diseases, including the diabetic amyopathy of the lower extremities. The effect of the blue, green and red lights of the sunlight specter with different wavelengths and warm streams of water, which is the light conductor (blue and green), provides irradiation for the lower surface the foot. This leads to "reanimating" capillary nets and stimulation of the microcirculation with help of a mechanical stimulation of the skin receptors with pressured water beams. Simultaneous effect of blue, red and green light on the skin, effectively stimulates peripheral blood circulation, at the same time increasing synthesis of cell energy.

With the bath tub, following can be effectively treated:
Inflamed, infectious diseases;
Gastric ulcer and smaller intestine;
Skin diseases;
Diabetes;
Chronic atherosclerosis of lower extremities;
Bronchial asthma;
Osteochondrosis;
Second phase of the immune system deficiency;
Chronic venous ulcer;
Frost-bite of the lower extremities.
The device is easy to use and easily sterilized, can be set up in any room or location with a hot water supply and water drain system.
Fields of use:
Sanitarium and medical clinics;
Holyday sanitation clinics;
Reanimation and rehabilitation clinics;
Fitness centers;
Old people's home;
Cosmetic salons.
Products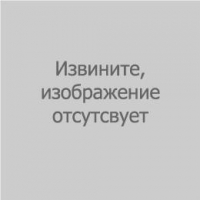 Good for every day use and treatment of cardio-vascular diseases (Ischemic diseases, arterial deficiency of the lower extremity and diseases causing thickening of the blood) also Orthopedic diseases (Osteochondrosis and Arterial Arthritis of joints).
more...
Latest News
The "AVERS" research and production company has prepared for publication a new Manual for teachers of higher educational institutions and specialists in the field of medicine, biochemistry and biology - "THE EFFECT OF OXYGEN INSUFFICIENCY ON ANIMAL BODY"
more...
During 2020, all efforts of JSC "Avers" will be dedicated primarily towards the testing of the following types of produce: phototherapeutic devices, physiotherapeutic devices, medical, veterinary and home appliance technologies.
more...
Good news for parents of kids below age of 4 : LED dummy "Doctor Light" for prophylaxix and treatment of respiratory viral infections now is available in Farmacy chain "36,6"
more...