Light emitting disposable needle
All rights for Phototherapeutic and Physiotheurapeutic products "Doctor Svet", "Avers Shower", "Avers Light", "Avers-SUN", "AVERS-Freshguard", "AVERS-STREAM" are reserved trademarks for "JSC Avers".




The device is meant for a more effective and less traumatic method, allowing conducting photochemotherapy on any of the stages of transfusion therapy and beyond. Irradiation of the blood can take place both internally and during the transfusion of the physiological solution using disposable drips system where the water system becomes the blue light conductor. A quanta of blue light, effecting the erythrocytes and hemoglobin, increases their activity (in erythrocytes - membrane plasticity, improving the microcirculation; hemoglobin - iron activity, responsible for carrying oxygen around in the blood). In cases of large amount of blood loss, the brain will not be experiencing blood deficiency.

Field of use:
medical centers;
emergency clinics;
accidents and trauma medical centers;
police and road patrol;
public transport.
Products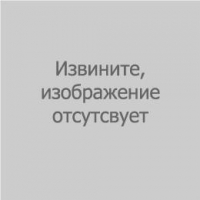 A matrix with monochromic visible-light spectrum emitters for computer mouse "AVERS-Stream", Specification 6342-001-58668926-2011
more...
Latest News
URGENTLY! REMEDY FOR COVID-19 FOUND!
more...
The "AVERS" research and production company has prepared for publication a new Manual for teachers of higher educational institutions and specialists in the field of medicine, biochemistry and biology - "THE EFFECT OF OXYGEN INSUFFICIENCY ON ANIMAL BODY"
more...
During 2020, all efforts of JSC "Avers" will be dedicated primarily towards the testing of the following types of produce: phototherapeutic devices, physiotherapeutic devices, medical, veterinary and home appliance technologies.
more...