Portable Veterinary Electrophototherapy Device Doctor-Zoo
All rights for Phototherapeutic and Physiotheurapeutic products "Doctor Svet", "Avers Shower", "Avers Light", "Avers-SUN", "AVERS-Freshguard", "AVERS-STREAM" are reserved trademarks for "JSC Avers".


The device serves for purposes of disease prevention and treatment of young domestic animals against light and medium forms of acute respiratory viral infections – in domestic conditions, at veterinary clinics and farms, and for disease prevention and treatment of young wild animals.

The device is designed as a baby pacifier with built-in monochromatic oscillators of violet and blue light spectrums.

The operating principle is based on the impact of visible light spectrum on the tunica mucosa of an animal's mouth and pharynx for purposes of disease prevention and treatment without application of drugs.

Sphere of application:

- domiciliary;
- at veterinary clinics; and
- farms.
Products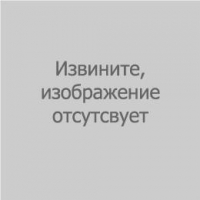 Good for every day use and treatment of cardio-vascular diseases (Ischemic diseases, arterial deficiency of the lower extremity and diseases causing thickening of the blood) also Orthopedic diseases (Osteochondrosis and Arterial Arthritis of joints).
more...
Latest News
URGENTLY! REMEDY FOR COVID-19 FOUND!
more...
The "AVERS" research and production company has prepared for publication a new Manual for teachers of higher educational institutions and specialists in the field of medicine, biochemistry and biology - "THE EFFECT OF OXYGEN INSUFFICIENCY ON ANIMAL BODY"
more...
During 2020, all efforts of JSC "Avers" will be dedicated primarily towards the testing of the following types of produce: phototherapeutic devices, physiotherapeutic devices, medical, veterinary and home appliance technologies.
more...