Bull Calf Body Weight Increase Method for Intensive Growth Process
All rights for Phototherapeutic and Physiotheurapeutic products "Doctor Svet", "Avers Shower", "Avers Light", "Avers-SUN", "AVERS-Freshguard", "AVERS-STREAM" are reserved trademarks for "JSC Avers".


The invention deals with cattle farming, particularly related to intensive young stock growing without fodder additives and other animal growth boosters, relying rather on brief exposure of skin to monochromatic oscillators of visible light spectrum at its location.

This method allows to increase body weight of young stock 2–2.5 times while applying the same diet. The meat grown this way tastes much better than meat grown using other methods.
Products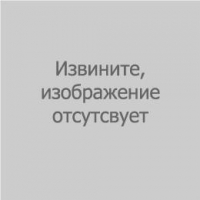 A matrix with monochromic visible-light spectrum emitters for computer mouse "AVERS-Stream", Specification 6342-001-58668926-2011
more...
Latest News
URGENTLY! REMEDY FOR COVID-19 FOUND!
more...
The "AVERS" research and production company has prepared for publication a new Manual for teachers of higher educational institutions and specialists in the field of medicine, biochemistry and biology - "THE EFFECT OF OXYGEN INSUFFICIENCY ON ANIMAL BODY"
more...
During 2020, all efforts of JSC "Avers" will be dedicated primarily towards the testing of the following types of produce: phototherapeutic devices, physiotherapeutic devices, medical, veterinary and home appliance technologies.
more...