AVERS-Water – Laser-Ultraviolet Irradiation Water cleaner
All rights for Phototherapeutic and Physiotheurapeutic products "Doctor Svet", "Avers Shower", "Avers Light", "Avers-SUN", "AVERS-Freshguard", "AVERS-STREAM" are reserved trademarks for "JSC Avers".


The device serves for water decontamination by bactericidal laser and UV irradiation (i.e. by reagentless method), which does not affect chemical composition of water but prevents occurrence and distribution of bacteria and their toxins. The device is designed as a small plastic cylinder with IR laser and UV oscillators, cyclone and a fine filter. Despite small size, the device is very efficient in decontamination of potable water for individual and collective consumption.

Low-power IR laser irradiation totally or partially destroys cell wall and membrane, thereby opening access to RNA and DNA of bacteria, viruses, bacteriophages and rikketsia. Further exposure to UV irradiation with wavelength of 250…390 nm disrupts the life or kills them.

Sphere of application:

1. unconventional units of the Ministry of Defense, Ministry of Internal Affairs, EMERCOM and FHSO;
2. personal.
Products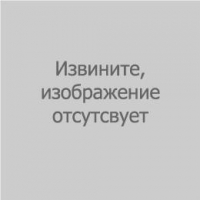 Good for every day use and treatment of cardio-vascular diseases (Ischemic diseases, arterial deficiency of the lower extremity and diseases causing thickening of the blood) also Orthopedic diseases (Osteochondrosis and Arterial Arthritis of joints).
more...
Latest News
URGENTLY! REMEDY FOR COVID-19 FOUND!
more...
The "AVERS" research and production company has prepared for publication a new Manual for teachers of higher educational institutions and specialists in the field of medicine, biochemistry and biology - "THE EFFECT OF OXYGEN INSUFFICIENCY ON ANIMAL BODY"
more...
During 2020, all efforts of JSC "Avers" will be dedicated primarily towards the testing of the following types of produce: phototherapeutic devices, physiotherapeutic devices, medical, veterinary and home appliance technologies.
more...