AVERS-Ultra – Fluorescent Monocle
All rights for Phototherapeutic and Physiotheurapeutic products "Doctor Svet", "Avers Shower", "Avers Light", "Avers-SUN", "AVERS-Freshguard", "AVERS-STREAM" are reserved trademarks for "JSC Avers".


The device may be applied domestically to visually diagnose the extent of cuts, punctures, splinters, suppuration and bleeding, while tending to them domestically and in other conditions. The device in a small plastic box (slightly bigger than a matchbox) with a 5x lens, extra-bright white LED and monochromatic UV oscillators. Small size contributes to easy application while driving, relaxing and in emergencies (as first aid kit).

The 5x lens helps to diagnose the exact nature of the wound, whereas extra-bright white LED provides proper lighting. Monochromatic UV oscillators with varying wavelength provide for styptic and disinfectant effect. In addition to high antimicrobial (disinfectant) properties, UV light also speeds up coagulability.

Sphere of application:

1. Ministry of Defense, Ministry of Internal Affairs, EMERCOM and FSB;
2. ambulance stations;
3. personal.
Products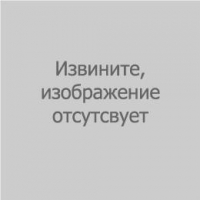 Good for every day use and treatment of cardio-vascular diseases (Ischemic diseases, arterial deficiency of the lower extremity and diseases causing thickening of the blood) also Orthopedic diseases (Osteochondrosis and Arterial Arthritis of joints).
more...
Latest News
URGENTLY! REMEDY FOR COVID-19 FOUND!
more...
The "AVERS" research and production company has prepared for publication a new Manual for teachers of higher educational institutions and specialists in the field of medicine, biochemistry and biology - "THE EFFECT OF OXYGEN INSUFFICIENCY ON ANIMAL BODY"
more...
During 2020, all efforts of JSC "Avers" will be dedicated primarily towards the testing of the following types of produce: phototherapeutic devices, physiotherapeutic devices, medical, veterinary and home appliance technologies.
more...