Home / Development prospectus / AVERS–Rin – Sunlight Spectrum Monochromatic Oscillator and Vibration Device for Treatment of Nasal Diseases
AVERS–Rin – Sunlight Spectrum Monochromatic Oscillator and Vibration Device for Treatment of Nasal Diseases
All rights for Phototherapeutic and Physiotheurapeutic products "Doctor Svet", "Avers Shower", "Avers Light", "Avers-SUN", "AVERS-Freshguard", "AVERS-STREAM" are reserved trademarks for "JSC Avers".


The device serves for prevention and treatment of diseases affecting the nose and nasal pharynx, as well as directly related eyes (nasal lacrimation), ears (connection through the ear drum, which affects the hearing) and larynx (air purification and heating). The device is designed as a conical cylinder with in-built vibrator and monochromatic oscillators (blue, green and red spectra of sunlight), complete with batteries. The colors change every 20 seconds, whereas vibration frequency may be set as required by the procedure.

Vibration massage has a favorable effect on toning up the muscles, stimulating the metabolism, lymph removal, stretching the unions, nerves, increasing the irritation of vascular and secretory nerves, and stimulating the gland activity.

Combination of red, blue and green colors stimulates the peripheral blood supply system, simultaneously enhancing the cell energy synthesis.

Fields of application:

1. in-patient medical units;
2. resort and sanatorium system;
3. polyclinics and dispensaries;
4. homes for the elderly;
5. medical service of the Ministry of Defense, Ministry of Internal Affairs, EMERCOM and FSB;
6. individual.
Products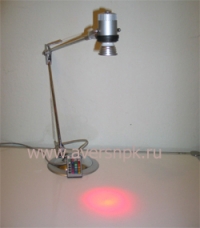 For regular uses day to day uses, skin disorders (eczema, dermatomicosis, inflamed dermatosis, cuts, trophic ulcer, scars), anaemia, seasonal depression, Jet-Lag, allergic reactions, liver diseases (cerrosis of the liver, Hepatitis), secondary immunodeficiency, metabolic rate disorders and Paraproteinemia. (patent pending #54792 as of 27/07/2006)
more...
Latest News
URGENTLY! REMEDY FOR COVID-19 FOUND!
more...
The "AVERS" research and production company has prepared for publication a new Manual for teachers of higher educational institutions and specialists in the field of medicine, biochemistry and biology - "THE EFFECT OF OXYGEN INSUFFICIENCY ON ANIMAL BODY"
more...
During 2020, all efforts of JSC "Avers" will be dedicated primarily towards the testing of the following types of produce: phototherapeutic devices, physiotherapeutic devices, medical, veterinary and home appliance technologies.
more...