Food Products Storage Period Extension Device AVERS-Freshguard
All rights for Phototherapeutic and Physiotheurapeutic products "Doctor Svet", "Avers Shower", "Avers Light", "Avers-SUN", "AVERS-Freshguard", "AVERS-STREAM" are reserved trademarks for "JSC Avers".


The device serves to considerably extend storage period for all food products in industrial and domestic refrigerators without freezing and loss of food values and taste.

The device is designed as a matrix c/w oscillators, emitting blue, green and red spectrum waves of specific length, with power supply either from autonomous source or from electric outlet.

The operating principle is based on the impact of visible spectrum of light on zoogenic or phytogenic cell, which considerably extends its shelf life. For example, one may store fresh meat for 12 days without freezing it.

Sphere of application:

- domestic refrigerators;
- industrial refrigerators.
Products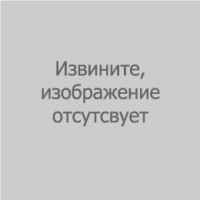 This devise is intended for complete disinfection of toothbrush bristles after use for hygienic purposes by human beings through simultaneous ultraviolet and blue light spectra effect.
more...
Latest News
The "AVERS" research and production company has prepared for publication a new Manual for teachers of higher educational institutions and specialists in the field of medicine, biochemistry and biology - "THE EFFECT OF OXYGEN INSUFFICIENCY ON ANIMAL BODY"
more...
During 2020, all efforts of JSC "Avers" will be dedicated primarily towards the testing of the following types of produce: phototherapeutic devices, physiotherapeutic devices, medical, veterinary and home appliance technologies.
more...
Good news for parents of kids below age of 4 : LED dummy "Doctor Light" for prophylaxix and treatment of respiratory viral infections now is available in Farmacy chain "36,6"
more...