AVERS-Des – Bactericide Toothbrush Cleaner
All rights for Phototherapeutic and Physiotheurapeutic products "Doctor Svet", "Avers Shower", "Avers Light", "Avers-SUN", "AVERS-Freshguard", "AVERS-STREAM" are reserved trademarks for "JSC Avers".


The device serves for daily disinfection of toothbrush to prevent parodontium diseases.

It is common knowledge that human mouth cavity may hold up to 600 kinds of pathogenic microbes. Brushing your teeth 2-3 times a day, your toothbrush carries some of these microbes on its bristles. However, it takes from several seconds to 24 hours for various microbes to die in the open air (depending on their type), which means that, ideally, you should have 2 or 3 toothbrushes so as to prevent mouth cavity diseases. Naturally, this seems to be redundant. According to prior tests, iron-carrying bacteria responsible for caries die in blue light. Other pathogenic microbes may be killed by UV and IR radiation. UV waves in the interval of 205-315 nm have strong antimicrobial effect, whereas 200 nm irradiation produces ozone in the atmosphere, which also has strong antimicrobial characteristics. IR light (over 780 nm) turns into thermal emission, which would boost functional activity of organic molecules, up to their disintegration.

The device contains monochromatic oscillators: UV-160-390 nm; Blue-420-470 nm; IR-800-1,500 nm.

The compact device runs on two ÀÀÀ cells and disinfects the toothbrush within 5-7 minutes.

Sphere of application:

1. personal;
Products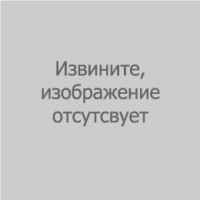 This devise is intended for complete disinfection of toothbrush bristles after use for hygienic purposes by human beings through simultaneous ultraviolet and blue light spectra effect.
more...
Latest News
URGENTLY! REMEDY FOR COVID-19 FOUND!
more...
The "AVERS" research and production company has prepared for publication a new Manual for teachers of higher educational institutions and specialists in the field of medicine, biochemistry and biology - "THE EFFECT OF OXYGEN INSUFFICIENCY ON ANIMAL BODY"
more...
During 2020, all efforts of JSC "Avers" will be dedicated primarily towards the testing of the following types of produce: phototherapeutic devices, physiotherapeutic devices, medical, veterinary and home appliance technologies.
more...