Phototherapeutic device "Doctor Light", a product of medical equipment
All rights for Phototherapeutic and Physiotheurapeutic products "Doctor Svet", "Avers Shower", "Avers Light", "Avers-SUN", "AVERS-Freshguard", "AVERS-STREAM" are reserved trademarks for "JSC Avers".



Short technical characteristics of the phototherapeutic device "Doctor Light"
Uses: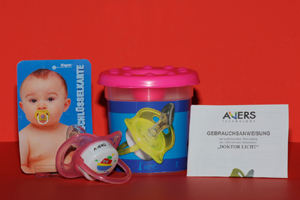 The phototherapy device "Doctor Light" is intended for the prevention and therapy of all types of respiratory and viral infections with monochromatic light of the visible spectrum of blue light, including COVID-19, incl. ARI, ARVI, laryngitis, rhinitis, tracheobronchitis, sinusitis, colds with symptoms of a runny nose, difficulty swallowing and fever, fungal infection of the oral mucosa, toothache, incl. and during their eruption, as well as heterogeneous forms of influenza in children from birth to four years old.

The phototherapeutic device "Doctor Light" has successfully passed clinical trials at the Research Institute of Obstetrics, Gynecology and Perinatology of the Russian Academy of Medical Sciences, the Scientific Center for Children's Health of the Russian Academy of Medical Sciences, the Children's City Clinical Hospital No. 13 named after N.F. Filatov, Perm State Medical Academy, and all clinical trials were carried out:


22 research institutes of the Russian Academy of Sciences and medical higher educational institutions;
15 Republican medical research centers;
39 regional and regional hospitals;
42 regional hospitals;
7 foreign medical centers in Germany with certification.
TOTAL: 125 medical facilities
During clinical trials, it was found that the product has no negative side effects and can be used in the prevention and treatment of rhinitis, periodontal disease, toothache and temperature reduction in ARVI at any age. In the course of clinical trials, no side effects, allergic reactions and no symptoms of intolerance have been identified. The device has been certified as a medical device in Russia since 2006.
In 2007 - 2008, after medical clinical trials of the device in the best medical research centers in Germany, a Certificate was obtained for a medical device product for all European countries. Also, in 2008, the device was presented at the International Exhibition of Inventions, held in New York, where it was noted as "The best medical device of the future." The device was awarded with the Exhibition Diploma and the "Big Gold Medal". In total, the device has 6 highest awards of the most significant International Exhibitions of Inventions in the world.
The phototherapeutic device "Doctor Light" is recommended by the chief physician of the Ministry of Health of Russia, academician of the Russian Academy of Sciences A.G. Chuchalin, Chief Pediatrician of the Ministry of Health of Russia, Professor A.D. Tsaregorodtsev, for use at home, hospitals and organized children's groups - children's homes, nurseries and kindergartens.
Products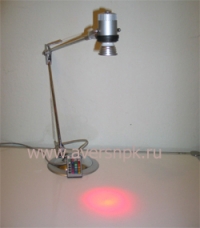 For regular uses day to day uses, skin disorders (eczema, dermatomicosis, inflamed dermatosis, cuts, trophic ulcer, scars), anaemia, seasonal depression, Jet-Lag, allergic reactions, liver diseases (cerrosis of the liver, Hepatitis), secondary immunodeficiency, metabolic rate disorders and Paraproteinemia. (patent pending #54792 as of 27/07/2006)
more...
Latest News
URGENTLY! REMEDY FOR COVID-19 FOUND!
more...
The "AVERS" research and production company has prepared for publication a new Manual for teachers of higher educational institutions and specialists in the field of medicine, biochemistry and biology - "THE EFFECT OF OXYGEN INSUFFICIENCY ON ANIMAL BODY"
more...
During 2020, all efforts of JSC "Avers" will be dedicated primarily towards the testing of the following types of produce: phototherapeutic devices, physiotherapeutic devices, medical, veterinary and home appliance technologies.
more...
Good news for parents of kids below age of 4 : LED dummy "Doctor Light" for prophylaxix and treatment of respiratory viral infections now is available in Farmacy chain "36,6"
more...
Phototherapeutic and physiotherapeutic devices of the generation that JSC "Avers" is developing on the base on a monochromatic emitter that produces no side effects when compared to laser treatment
more...
JSC "Avers" began a small-scale production of industrial organic compounds from local raw materials
more...