Physiotherapeutic device, LED dummy "Doctor Light"
All rights for Phototherapeutic and Physiotheurapeutic products "Doctor Svet", "Avers Shower", "Avers Light", "Avers-SUN", "AVERS-Freshguard", "AVERS-STREAM" are reserved trademarks for "JSC Avers".



Short technical characteristics of the phototherapeutic device "Doctor Light"
Uses: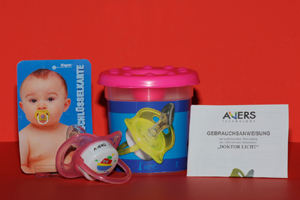 For short time sessions of inner mouth and throat using the blue light specter, for children of early ages with the aim of preventive treatment and treatment of lungs and acute forms of viral infections.

The product has is fully patented and registered.

Wavelength - 435nm.
Power - 0.65 mW.
Received dose per use (120 sec) - 0.1dJ.
* Allowed daily dose for children less than 1 year old - 1dJ.
* Allowed daily dose for children over 1 year old - 4dJ.

Clinical testing was taking place in children's clinic and surgery along with Infection Unit in hospitals. All results of the tests were positive.

Final toxicology results sheet N.317-06 issued by the State Establishment of Research and Testing of Medical Technology of Ministry of Public Health as of 30/08/2006. The test protocol N. 24P-08/16-06 issued by State Establishment of Research and Testing of Medical Technology of Ministry of Public Health as of 16/08/2006.


Sites of clinical testing:

1. Research institute of obstetrics gynaecology and parentology of the Russian Academy of Medical Sciences in Moscow.
2. Research center of children health and welfare of Russian Academy of Medical Sciences in Moscow.
3. Children City Hospital Number 13 of N.F. Filatov, Moscow.
4. Perm City State Medical Academy (department of research into children's diseases and infections).

All the results came out positive.

There is no need to argue that the physiotherapeutic module "Avers-Light" built into a child dummy is the optimal solution for the shape and form of the product. Parents should also take note that it should be treated as a medical device rather than a simple dummy that can be picked up at a local store.

For prophylaxis treatment, the device can be used 1-2 times a day and during illness, 4 times a day every 2 hours. The rest of the time the device should be kept in its container, clean and disinfected. The container is air tight and will save the product from accidental drops. It is best not to put the activation key together with the dummy device as when the infant is playing with it, it can activate and thus lowering the battery life.

After use, wash both the container and the product under a tap with warm water and seal the lid by closing until a click is heard. Just before use, use soap and warm, pre-boiled water to wash the tit of the dummy once again.

In the cases of mass users, follow the instructions' section on, "Disinfection and sterilization" before administering to the next person.

The device is NOT to be sterilized by boiling!
Products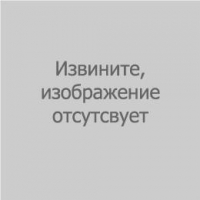 A matrix with monochromic visible-light spectrum emitters for computer mouse "AVERS-Stream", Specification 6342-001-58668926-2011
more...
Latest News
URGENTLY! REMEDY FOR COVID-19 FOUND!
more...
The "AVERS" research and production company has prepared for publication a new Manual for teachers of higher educational institutions and specialists in the field of medicine, biochemistry and biology - "THE EFFECT OF OXYGEN INSUFFICIENCY ON ANIMAL BODY"
more...
During 2020, all efforts of JSC "Avers" will be dedicated primarily towards the testing of the following types of produce: phototherapeutic devices, physiotherapeutic devices, medical, veterinary and home appliance technologies.
more...
Good news for parents of kids below age of 4 : LED dummy "Doctor Light" for prophylaxix and treatment of respiratory viral infections now is available in Farmacy chain "36,6"
more...
Phototherapeutic and physiotherapeutic devices of the generation that JSC "Avers" is developing on the base on a monochromatic emitter that produces no side effects when compared to laser treatment
more...
JSC "Avers" began a small-scale production of industrial organic compounds from local raw materials
more...